Dawn.
MAG
March 1, 2014
I like the smell of my roundtip pen
The smell of you peeling tangerines
Your melodic laugh
I wish I could download it and hit replay when I'm idle

I like the smell of fresh cut grass
Holding your hand, jumping into puddles
I used to avoid them when I was alone

I like the smell of leaves after a long rainfall
The pink streaked sky and orange sun
at dusk
Because we never woke up early enough
to catch dawn
The way you said we'll name our baby Dawn,
So we can have her every day.
Ha ha.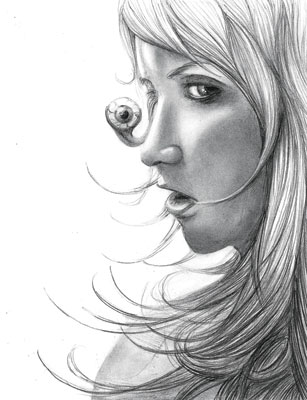 © Jessica P., Bethel Park, PA