Unabiding Love
January 31, 2014
Lately, I've been getting stabs of emotion.
I don't see it coming, it just happens.
All the changes I've undergone
For quite a while have all been a
Result of her. I love her with
Everything I possess, but I can't have
Her. My heart has opened up
And learned to truly love every other
Girl around me. What I want is
Someone who will stay with me
And loves touching and being on
Other people, because that's the
Type of person I am. I'm open to
Anybody around me, but I want her
More than all others combined and
Multiplied by 10,000. I don't know
What to do. I don't want to
Constantly switch girls. I want one
Steady one. But I just don't know.
Be calm, my tumultuous heart.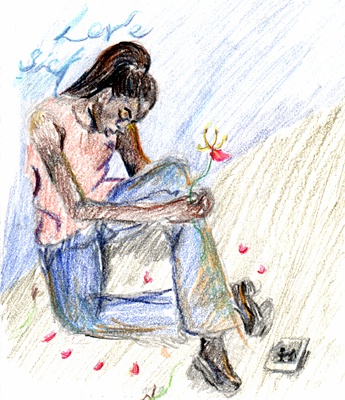 © Sherrell B., Philadelphia, PA