Poem 2: Solids
January 3, 2014
My poetry is too runny –
like uncooked egg whites.
No focus.
No plan.
No color.

What am I doing
with my life?

I want concrete ideas –
like big slabs of cement
towering over your head
and thick as a steak.
No ambiguous edges.
No slippery interpretation.
No muddled liquid.

Only solid.

Solid hunks of thought.
That I can push into your arms.
That I can unburden/unload into your arms.
That I can dump into your arms.
Crush you.
Bring you down –
down with the weight of
my words in bold
and the gravity of the situation –
so grave.

I'll pin you under my thoughts
so that they press upon your mind
like they press upon mine.

Then you'll listen.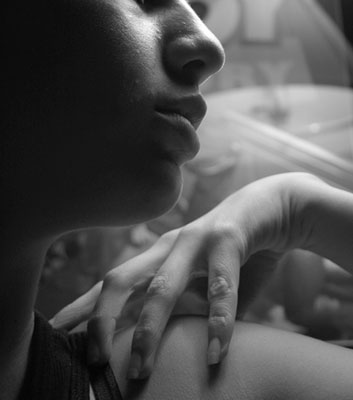 © Rebecca B., Santa Clara, CA