The Empty Nights
December 18, 2013
I used to wake up in the dead of night. The blankets had been thrown off as in a fight; where I lost.

I could hear the steady softness of your unwavering breath.
It was so far away.

I lay quietly, listening, and willing it to come into my soul.
I memorized the sound as you drifted from me. It was so far away. You used to be so close.

The space between us had grown.
I moved closer, toward your radiating body, begging for your warmth.

You never begged back---you never tried.

Your arms were stiff and the steadiness of your breath continued--- it sung; unshaken.

I push myself close to you, forced my eyes shut, and drifted asleep again.

The bird's aloof harmony ended my dreams.
My eyes refused to open, avoiding the invasive streams of light.

It was summer but oh, so cold.

The distance had grown again.
You were there.
And I was here.

We could move, but just to be torn apart.
Across the bed we lay,
across the room,
across the earth,
unable to return.

I used to wake up in the dead of the night, praying that it were a dream.
We used to be so close.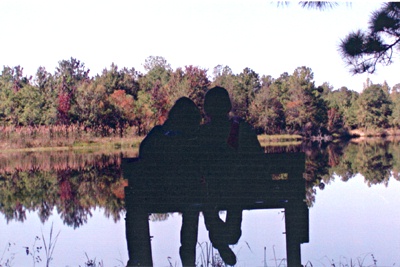 © Heather J., Slidell, LA