I am a Young Lady
MAG
October 28, 2013
one time when i was little
my father gripped the collar
of my jacket a little too tight
and shook me
a little too hard.
he said,

"don't you ever back talk me,
young lady."

i've been a young lady for eight years now.
i'm not afraid to tell my father what i think
because my opinions matter.
right?

just last week i stood up
squared my shoulders
and i told him
"daddy, i don't want to be a
young lady anymore.
i wanna throw tantrums on the floor.
i want my imagination to expand and i want
nap time in my own dream land.
i want my room in pinks and purples
and tomorrow i don't want to see the people
that made me feel older than i really am."

he told me he was never more proud of me
for saying what's on my mind.
oh, and it's okay to fall apart sometimes.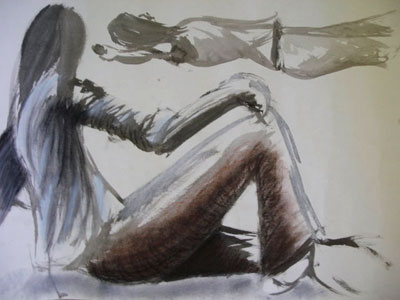 © Carollynn G., Hawthorne, NY