Self-Portrait
MAG
August 22, 2013
I paint myself alone,
A dot in the distance,
On my own.
A lonesome scene,
A proud old girl,
Her face grass-green.

Life all dead.
And still unmoving.
Not right, I said.
It needs improving.

So I take off my head,
Add a stump instead.
The dull fat hat,
Swept to the sky
The road untread
Outlined in red.
My body a smear
Pressed to the ground,
With trees ringed around,
A bustling town.
Space compressed in sea.

The birds chirped a song;
The fish sang along;
"Shut up," they said. "And be."
So now I see, finally,
The sun is me, the sky me.
The world me. You with me.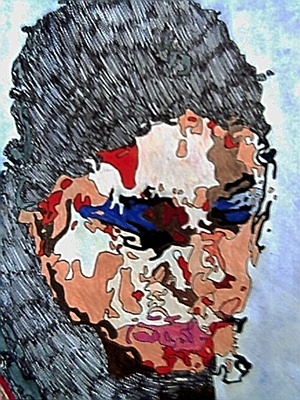 © Sarah A.,Morristown, TN