Tired
June 25, 2013
I'm sick of eternal Winters,
and only temporary Springs.

God, I don't want to climb this mountain,
I fear what it brings.

I am so tired,
I have grown weary and weak.

And God, looking at this mountain,
I'm unsure if I can reach its peak.

I've climbed and I've crawled,
I've wept and I've bawled.

I've done everything you've asked of me,
my faith has been tested and used.

We must be close to the high places!
Because my feet are beaten and bruised.

I feel your winds telling me
that a change is coming soon.

God, I'm scared!
Can this be true?

God, I trust you,
and the change that is to come.

But God, these feet of mine are tired,
they don't want to run.

So you tell me to seek your presence,
that there is nothing to lose.

You command my soul,
"Rest now! Rest in me!"

And how could I refuse?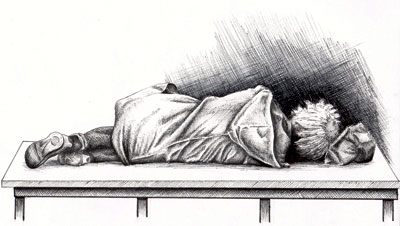 © Devin N., Sherrills Ford, NC