ASTeRoID
MAG
April 14, 2013
The girl named after galaxies
Pays no mind to sweet fallacies.
She's so completely sure,
Enough to cause fatalities.

Loose astro-knots orbit her neck in the mundane mold of a red velvet scarf. Round face framed by
A thick screen of hair, tugged back by pure gravity and a hair tie;
Bright fiberglass eyes the color of a gray-green Swedish wine bottle
Crinkle at the edges, warm,
And a smile that could charm this planet dry

Of its grief and poverty,
Lie
At the core of
The sky.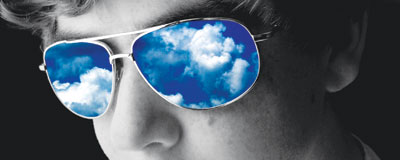 © Joseph B., Mesquite, TX