The story of a hoodwinked spirit
April 2, 2013
One dark night I heard the smooth voice
That was crying and saying its story about its wise!
It was buried deep and was carried tied
Because it believed him and it never lied!
Her kingdom and freedom was at the top
After she was wedded her place fell from above!
She was told and told but she thought she alone was bold
Her love for him was blind and last she was sold!
Her wealth and her place was his greed
His love and lie was for her lead!
At length when he was a king he became satisfied
The time wasn't so far for her to see his creed!
I searched and searched this sound of howl
But then I found it was a lifeless soul!
Which was swindled and was unsatisfied
Just for her love and his pride!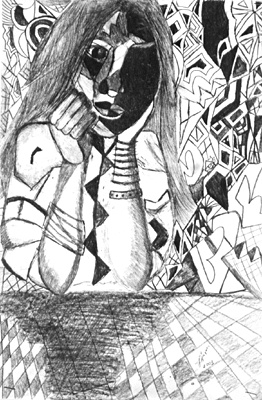 © Joy H., Kannapolis, NC