The Giving Tree
March 11, 2013
I remember the day
I sat in your chest and carved my name there.
All the while you sat silently as I jabbed your skin
with a grey rock I found in the grass.
The crude initials
dripping with your amber blood.
Sweet sticky blood,
like the juice of the apple
that dripped down my chin
as I sat on your shoulder
and wove your bones
into a crown that
I played dress-up with.
I was the king,
and you were the ogre.
You smiled as
I slayed you with a wooden sword
forged from your spine,
slashing your scaly skin into pieces
that hung around your waist
like a ragged skirt.
And you say you don't mind.
With the blood dripping
down your legs,
and the ghastly white bones
jutting out from your neck,
you say that you are happy.
With my name
shining from under
your breast.
You smile
and thank me.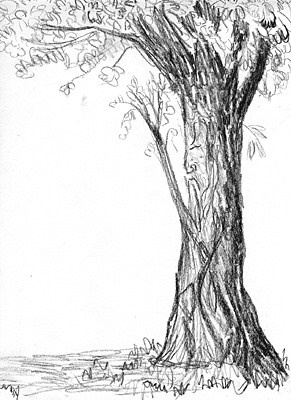 © Anna W., Athens, PA