Summer of We
MAG
January 24, 2013
It was hot that day
102 degrees
But it was the words he would say
That melted the ice away.

Gummy bears
Plastic chairs
The smell of chlorine
Coming from you and me.

You took my hand,
Led me to a secret land.
With Frisbees
And volleys.

A dive board,
A girl hoard.
We lived free
That summer was we.

It's what I'll remember
I was a special club member.
It was very elite.
Just you and me.

It was a secret,
Locked away
In your heart,
Or next to the car.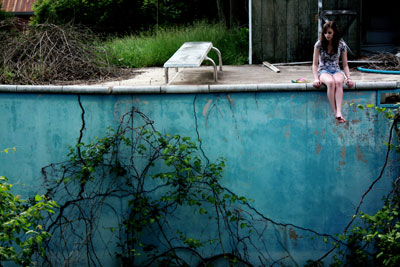 © Myra K.