10:36pm
MAG
December 20, 2012
i gave myself away
like so many forced apologies.
my body was never anything more
than a sorry to you:
something that hurt when it wanted to
and gave you hickeys when i meant it.
i filled your mouth up with antonyms
for blame, kissed them into you,
stacked vocabulary up high where your
wisdom teeth should have been.
your tongue would mull me over
thoughtfully, as if your taste buds
were critics of my morality.
then there would always be
one deep hard swallow when my
sorry got putrid in your mouth
and you couldn't spit it out
the way you had made me.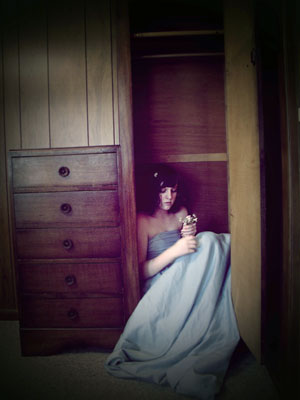 © London W., North Little Rock, AR