The Heart
December 24, 2012
There is a constellation in your cinnamon freckles.
Your cheeks are tainted by the blush
that blossoms when you know you are being studied
until you look up to find you are alone
and the warmth returns to that pulsing chamber
where it is extinguished and reborn.
Perhaps the faintest melodies of pianos and violins
sleep behind your eyelids and flow through your veins.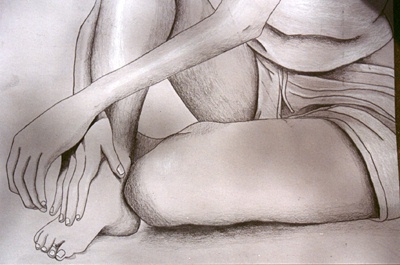 © Rebecca W., Kannapolis, MD