The Romantic
October 27, 2012
Heart on the cliff-edge, as a lion
Unbound by soul's fervency
Undeterr'd by mind's insurgency
That casts doubt's shade upon a heart's passion
The romantic steadfast remains
Only caught in the burning chains
Love wields to snare her hapless captives.
Hapless? Ah, forsooth! Captives
Are the fools, but stories' natives
So guileless, for they give their hearts
To one who pleads its ownership.
And these fools pay fare for the ship
That promises them a voyage away
Into the beauty blue of sea;
They seek the ocean's depths, free
Bodily transition into love's
Shimmering pool; oh, rise not!
No romantic ever fought
The dear truth that they must at least own
Once in life the prize romance
Stored for those who dare take the chance.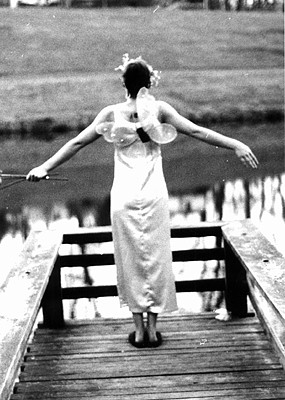 © Jennifer T., Cincinatti, OH