Freak
October 21, 2012
People around me always think,
That I am just a freak.
Those loud comments and remarks,
Just make me become more weak.
I feel like I'm losing everyone,
Not just my peers but friends.

Just because I'm no follower
And don't start fashion trends,
There is no place for me to go
To enjoy the peace and quiet.
Everywhere I go they follow and
Someone starts a riot.
It's not my fault that I'm independent,
And am stable on my own.
Luckily I've found that quiet place,
And I'm glad to call it home.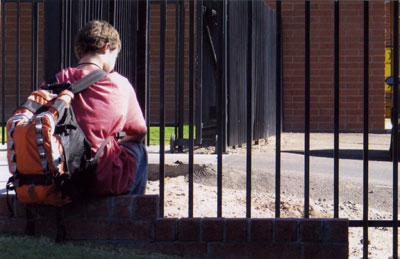 © Molly L., Phoenix, AZ