Ceiling Fan
October 22, 2012
I'm afraid,
But the heat keeps seething in.
It is too hot to turn the fan off.
The blades cut through the air.
Precise.
In rhythm.
The faster it goes
The more I believe it will fall.
Every night I climb in bed,
Every night the same occurring nightmare,
Every night I wait to die.
My eyes close.
And I fear to never wake up.
The ceiling fan falls.
A tangle of red sheets, and the stench of iron.
Sheared through once,
Twice,
Three times.
Every night I wait.
I'm afraid.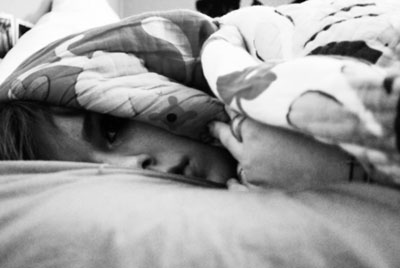 © Erin H., Carrollton, TX