False Serenity
October 16, 2012
The shy old man sits,
listening to the waves collide in the ocean.

His journey brought him here,
on this cold foggy evening.
The mist embracing his body, bound like a blanket,
perfectly content with his surroundings.

Is this his heaven?
Forever breathing in this savory salty air.
Praising every crash against the shore...

If only it weren't a dream.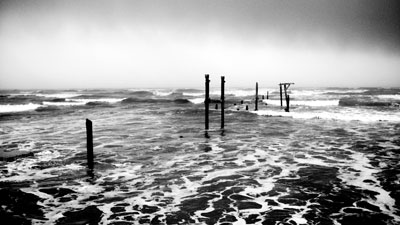 © Harrison L., Ruston, LA