Embalmment
October 5, 2012
Eyes bloodshot,
She held out her arms
Not to me but to God.

I deified myself for her,
I cleansed my soul in the Baptist bowl
Of the kitchen sink

And blessed her with cheap olive oil.
Oh, she was happy,
In the flush of her cheeks,

The arch of her back,
A wombs curve
"Take me!" she cried

I was God and I took her
And in that eclipse of heaven and earth
We saw home.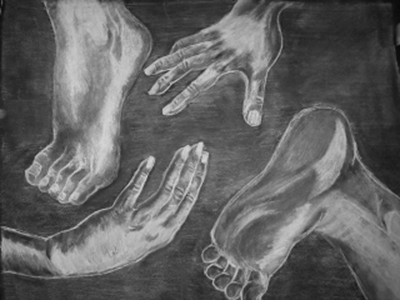 © Rachel U., Danbury, CT