Danger: Human
October 5, 2012
t hurts.
Can't be right.
It fits.
It fits me
not them
not anyone.
The thoughts are mine.
Questions
don't have real answers.
Never have real answers.
Answers
are lies.
Unbearable
Decieving
Critical
No world is without them.
We all care more about
ouselves
than we do
others.
No one is truly selfless.
We're all
ruined
demonic
dangerous.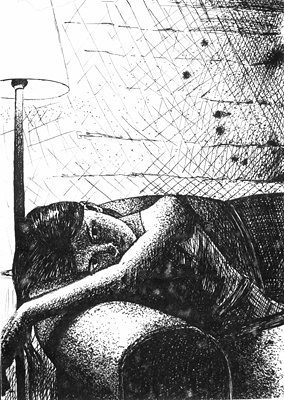 © Elisabeth R., Elmont, NY