I'd Go West With You
October 4, 2012
You don't know how real this feels.

This Morning is some bright magic booming at me.

I just can't leave its glory.

Even in your absenses (albeit breif), that vibrancy lingers.

My human qualities are painted out on my hopeful arm.

As the air approaches a density of fine things,

I too am awakened.

Something good is here.

Sullen-soaked memories are stiffened and

they are momuments to the most blessed moments in warmer time.

Golden and warmer.

But I simply cannot leave this.

My throat has since grown accustomed to Western air.

We could venture even farther, you
know.

I will go West with you.

I have been inspired by these
small journeys.

We shall inherit joy in the West.

Keep moving together.

Sway.

Like our first dance.

Everything will be good and
pleasant like in a rocking.

West.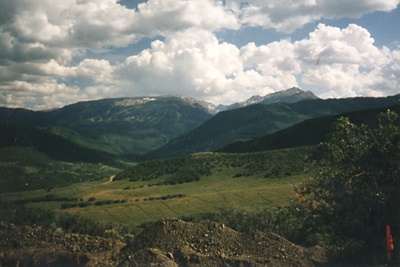 © Photo by Michael B., Denham Springs, LA