Your Life
September 23, 2012
This is your life, from who's road
You can't turn back if you want to go forward
I wanted to go, then I got lost
In all the memories I forgot so long ago
I didn't mind, I found my way out
Now I want to go on my road, where there is no turning back anymore
Forward I go, not thinking of what could have been
There has been sorrow, but I'm looking forward to life
Which I have forgot so long ago
They can stand infront of me, I will push them aside
They can foll over, and I would say
"You're not on your best side."
They have stood in my way, and I pushed them away
They were going the other way
And they were blocking my way
I go forward, and I don't care
I'm going to have battles
That I'd fight any day.
Will you do the same for your life, that could have been,
Or watch it fall down, and start again?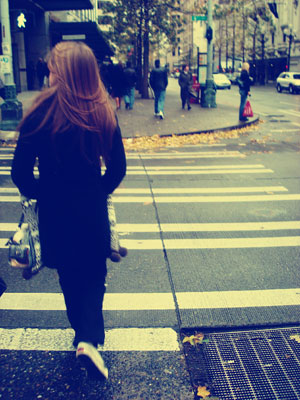 © Adria O., Edgewood, WA