panic
September 2, 2012
First goosebumps,
Then a little tremble,
In my chin,
Tingle,
In my nose.
Makes my eyes water.
Blink back tears.
But then I overflow.
Hold myself,
Tight.
Breathe, honey, breathe.
Literally,
Drowning in sorrow.
My world spins out of control.
Hold myself tighter.
Lungs screaming.
Faster, honey, hurry.
Shallower and shallower,
Until space closes in.
A tangle of voices,
Suffocates me.
Gasp for air.
Wide eyes,
Wildly searching,
For any touch of reality,
To grasp.
Everything bursting.
Just want to be done;
Want to black out,
Take a break,
Enjoy the nothingness.
The silence,
Too loud.
Whole body screaming.
One clear thought,
Cling to it.
In my bag,
Deep inside,
That little red inhaler.
Just need,
One,
Breath.

Breathe.
Will myself to breathe,
One breath.
In,
Count to ten,
Release.
Close my eyes.
Repeat.
Close my eyes.
Just breathe.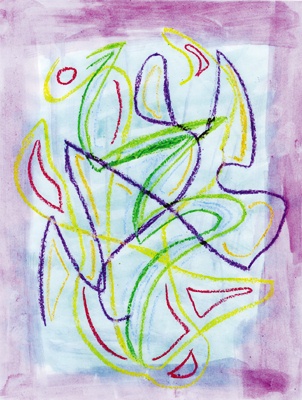 © Annie P., Milford, CT