The end of my World
August 31, 2012
Waves are crashing.
Buildings are crashing.
People are crashing.
Everything I know is crashing to the ground.

People wail like banshees in the night.
We are all afraid of the waves' powerful might.

Higher ground,
Higher ground,
They say to me, "Get to higher ground."

From above, all I see is water.
People,
Houses,
Streets.
Gone.
All I see is deep, blue, roaring water.

My home is gone.
My school is gone.
Everything I knew is gone.

We still have hope.
Hope that we will stay alive.
Hope that we will be saved.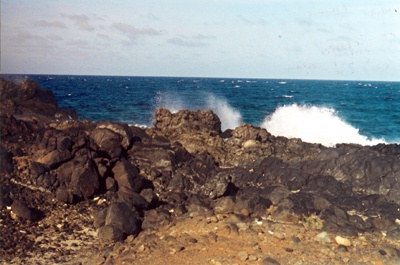 © Matt A., Smithfield, RI