Cold Like Ice. . .
September 20, 2012
Cold like ice
piercing her heart
Glass shatters
world falling apart.

Cold waves
rush over my skin
I breathe in death
and await my end.

Skies are grey
bringing rain
No one here
to take the pain.

Forever caught
in the between
Reality isn't
always what it seems.

Always down
never wearing a smile
I have no memories
that will last me "a while."

I am invisible
no one notices me
I feel abandoned
someone set me free.

Caught in the waves
tossed around
I'm hoping, no praying
that I'll drown.

I cant go back
I am alone
not one place
I can call my home.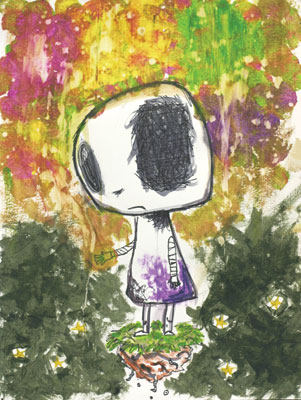 © Ashley W., Port Charlotte, FL