Something New
September 14, 2012
She Needed a Fresh Start
Something New,
And When You Came Into Her Life
She Thought It Was You.
That Sweet Caring Person.
That Just Came Up Out the Blue,
The One Who Came Into Her Life
And Nothing Could Separate the Two.
They Walked Right In,
When Needed the Most
And When She Found This Person,
She Vowed To Hold Them Close
Because Her Other Relationship.
It Went Down Hill
Left Her Hurt & Scared & A Space In Her Heart
That She Thought This Person Could Fill.
Long Conversations, Sweet Text Messages & Countless Hours Spent Together.
She Wanted This to Be Something
They Could Hold In Their Hearts Forever.
Their Love Was Soft & Gentle & Kind
They Made Each Other Happy
Time Seem To Stand Still When They Were Together
Life Didn't Seem So Crappy.
But Fear Took Over the Lovers Hearts,
They Had Both Been Hurt Before,
Got Scared, Started To Separate & Grow Apart
No More Late Night Phone Calls.
The Texts Stopped Coming In,
They Didn't Know How to Stop This Or Where It Even Began
& it's Sad to Say,
But All Good Things, Come To An End
But she'll never forget the way This Person Made Her Feel.
They Came Into Her Life, and Helped Her Heart Heal
And For A Quick Moment
It Seemed As If Someone Had Sent Her
A Real Life Guardian Angel.
Yes It Hurt, Them Growing Apart
But She Knew, From Her Previous Relationship
Not to Get Too Attached
From The Start.
& Now It's Just Time Pick Up,
And Move On
Give "Relationships" There Space.
And Accept The Fact That They Are Done.
She's Not Giving Up On Love,
No Not Yet.
She'll Learn from These Experiences
And Try Hard Never To Forget.
Just How Much Those Relationships
Had there Effect.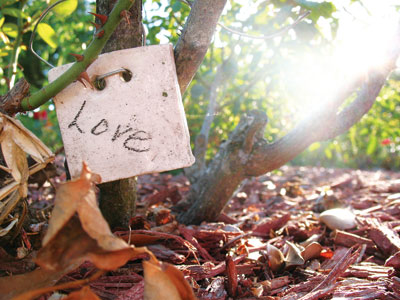 © Danielle L., League City, TX