Bittersweet
August 28, 2012
It's my territory and
My heart.
And I can share with people,
Give a piece of my heart away
And I take some of theirs
In return.
Its fair trade
But you wouldn't take some
Of mine
and you hid yours away
Unoffered and untaken.
And that's also fair trade
That is why you had to stand on the
Outside, peering in.
It brought all of us together
But it tore you and me apart.
I wanted your heart
I wanted to share
But you wouldn't accept it
So I couldn't take it.
And that's why it's bittersweet
This heart sharing madness
We call family.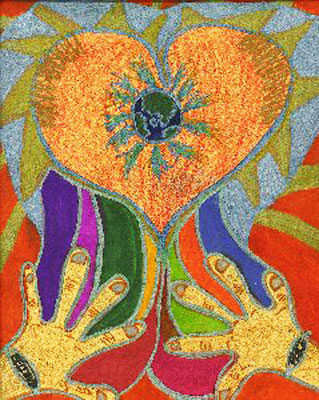 © Amanda P., Clermont, FL