He Loves Me, He Loves Me Not
August 24, 2012
I look through my eyes,
And what do I see.
Not exactly lies,
But something keeps bothering me.
Your life is your own.
Allow me in or I'll go home.
For my love you have grown,
Yet now you leave me here to roam.
My heart is forever yours,
That truth will never change.
When I see you my heart soars,
Just to see yours rearrange.
Trust in your heart.
I want you always happy.
Even if that means we must part.
I'm not trying to be sappy.
The truth will set you free,
But where does that leave me?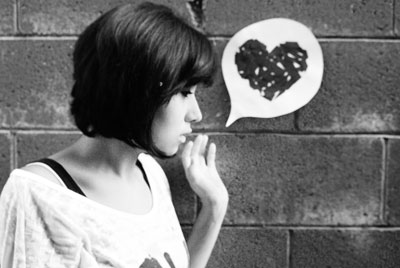 © Michelle B., West Covina, CA