Sunken
August 4, 2012
I loved him, but not as much as the sea.
She, being far too fond of him
(and of his ship and of his crew),
pulled them beneath her borders,
white sails slipping beneath white caps of her passion. Mermaids sang them to sleep on a bed of kelp and sunken dreams.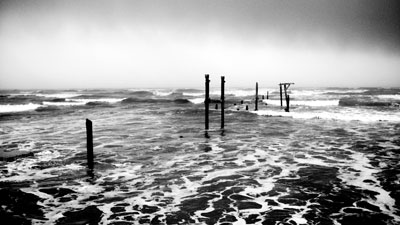 © Harrison L., Ruston, LA