The Embrace of a Cold
August 5, 2012
Oh, cold!
You, are a tragedy to my nose.

A retched monster breaking at my head,
A pounding that will stop at no end.

Every hour you scratch at my throat,
and every time I speak I sound like a goat.

I wish I could stop sneezing
I wish I could stop wheezing
I wish my nose wasn't so red
I wish I could get out of bed

But Alas!,
my dear cold
I guess you are simply
Just too cold to leave me,
alone.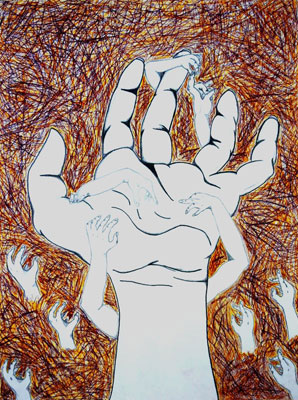 © Ariana R., New Orleans, LA