Reflection
MAG
August 7, 2012
I don't know how to love the girl I see in
the mirror
With blue lips and white lashes, frozen
for years.
I hate the cracks in her skin where the evil burst forth.
I run my hands over her flesh, never finding the source.
This is routine, it's how we say good-night.
I slam the door on her screaming, it always ends in a fight.
She's never forgiven and I'll never forget.
I can't drown her out. We can't find peace yet.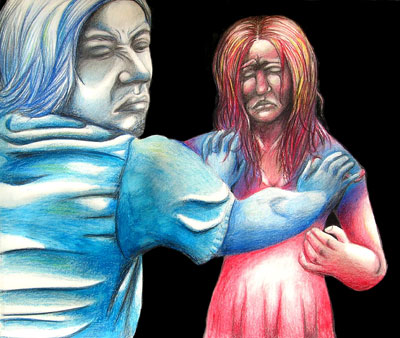 © Jessica P., Bethel Park, PA