The Beauty of Music
August 2, 2012
It's all I want,
It's all I need.
I don't need any food to feed
the passion in my body
that makes this my favorite hobby.

It lives within me.
It makes me happy,
It makes me strive.
It takes me high,
It makes me, me.

It is beautiful.
It is heavenly.
It is merciful.
It is what makes me live so happily.

It makes me cry.
It makes me sigh.
It is a teller of no lies.
It is like a happy place in the sky.

It is music.

It is always there for you.
It is always so pure,
It is always right.
It has the freedom of light.

It is the "twang" of a string.
It is the "bang" of a drum.
It is the hum of a voice.

It is beautiful.

It is music.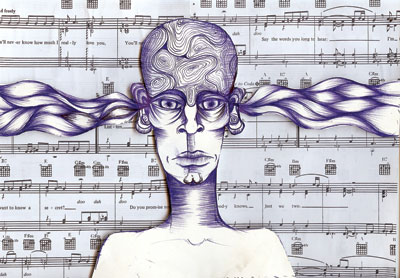 © Ani S., Petaluma, CA