LISTEN
July 19, 2012
I am night.
My soul is dark
Beaten
Bruised
Broken
Can you hear me?
My heart is crying
Black as the midnight sun
Cut
Still bleeding
From words
That cut
And slice
Ugly
Fat
Loser
No one cares
Go die
Loser
Hate
LOSER
Stop crying
Take it like a man.
This mental state I can not take
Screaming
Begging, pleading
To be heard.
Can you hear me?
I am still here
WE are still here
Don't judge us
We feel
We hurt
We know.
Can you hear us?
Begging,
To be set free
From the hateful fire
That burns and destroys.
Can you hear us?
Just wanting to be loved
Learn to listen
To the cries
Of the souls
Be brave
Don't assume
Feel.
Love
Accept
We are waiting
No judgment.
Can you hear us?
Listen.
The time is now
Can you hear
LISTEN.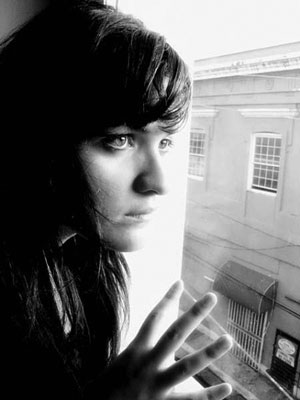 © Eveliz V., Bayamon, Puerto Rico