Lover Away
July 20, 2012
Your name is a- fortress in my heart
A burst of flavor on my chest
The lips' whispered accolade,
Your name four roses,
A sanguine dove in flight,
A welcome spirit in my mouth.

A pebble kicked into a silent lake
is- the memory of your name.
The zealous trot of hooves at noon-
your name.
Your name at every sight
- sharp whoosh of a flitting sparrow.

Your name- impossible-
breathe on my eyes,
the chill of closed doors.
Your name- a rush of snow,
Salubrious sip of fresh fetched water
With your name- content deepens.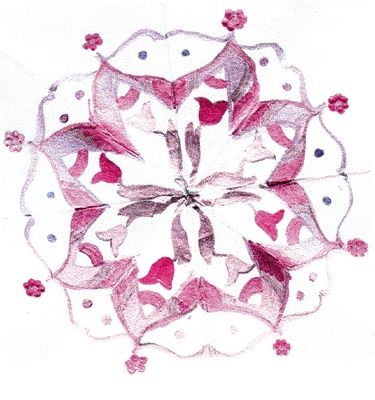 © Holy J., Elmont, NY