war: thoughts
July 17, 2012
WAR: THOUGHTS
Is it an opportunity?
Moral
Immoral
Destructive
Limitless soldiers and innocent people being killed
OPPORTUNITY
Strong and strong-minded
Innumerable amounts of money being spent on weapons for today when we'll buy new ones for tomorrow
Weapons of Mass Destruction
Cancer,
Diseases,
Radiation.

WAR,
Mental:
"Hmm, should I wear this or that?"
Men and Women who love each other, but can't say it
INNER STRUGGLE
Should I be with these people?
"Come on, just this one time."
I walk away.
I walk away from war

Will you?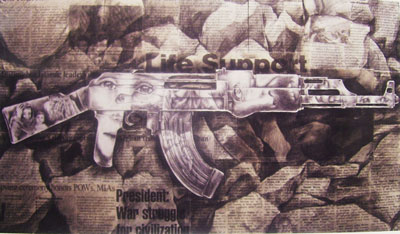 © Claire V., Lubbock, TX