Nothing
July 17, 2012
I want nothing.
I want nothing because I've got nothing.
Well, I want, Yes.
But I keep that wanting a secret.
Because wanting out loud is risky.
It's frightening.
So, nothing is the safest thing to want.
And so I want nothing.
Or so that's what I tell myself.
It's so hard not to want.
I want safety and love.
I want fulfillment and self-confidence.
What I don't want
Is to want.
I want nothing to come
if that means I can only expect to lose it.
So, I want nothing,
Because I'm afraid to lose everything.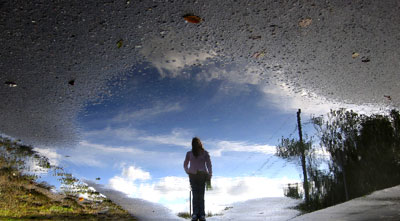 © Daniel H., Oak Bluffs, MA