Burn.
July 10, 2012
My mind drives itself crazy
and that's how it starts
Love not mine, a well too deep
too fast for hearts.
My insanity surges like the lightning outside
and I burn for my desire
"Go now" and I'll start.
"I'll burn" my own body on fire.
I'm a mixture of a gentle cloud
and a passion, strong and loud.
I'm finite and that's what drives me crazy.
but I will not stand quite yet
my temples are hazy.

Oh this heart, o' my soul knows what it want so why then do I breathe heavier in the mirror?
As I become stuck on those sad mad man's eyes who has seen so many sojourns. I see into his soul and he knows perfectly well That I've died to my myself over and over again. That I asked Elohim in fear, to protect what's most dear. As wisdom grows. I become alone.
Me and my empty soul.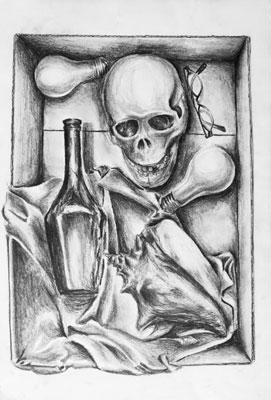 © Karen S., Norwalk, CT