Unappreciated
June 27, 2012
Why try to impress those who don't appreciate,
I hide my emotions from the world, and help all who need me,
Who do I turn to when I have a noose in my closet,
Thinking thoughts that killed my best friend,
December I lost her to suicide,
And I thought everything was crashing down,
I'd rather die. I hated that misery and pain,
Went through it then, Went through it before,
Going through it now, Nothing will change,
He will always be the same,
Putting me down, and restricting my capabilities,
Like its his life to live
I deserve to cry when I want, or to love, or to live,
I deserve to express, to be held close,
 to feel reborn and more alive than before.
I deserve to not be restricted, I deserve my creativity.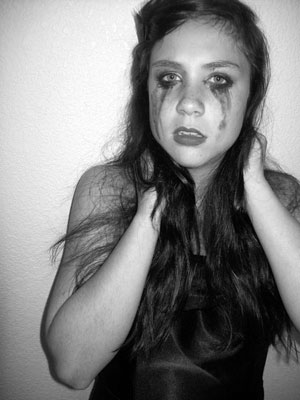 © Tiana D., Monument, CO