A Poem For You...
June 27, 2012
Here I am... another night
Writing another love poem
Painting ink in chicken scratch
With crumpled papers on the floor

Scratch that line, it won't do
Another rhyme using "you"
Can't forget to use my heart
Not good enough... I'll restart

The clock is shifting time
Hours don't matter to me
I will find a way
To make this perfect
My fingers can ache
With ghost-white knuckles
My eyes can turn red
Still, my ambition lives

I shared a kiss today
The most beautiful of all
Then I took you away
Even more... we fall
Too many words again
And I will not use three
Cliche mistakes; red pen
I need to make him see

I can fail one million times
(I will try one million more)
Maybe not on this night
But one day I will write
A masterpiece so true...
Without using... "I love you"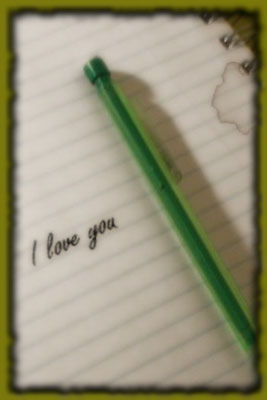 © Rebecca B., Marietta, GA