Nobody to save her
June 26, 2012
One day she will drown in tears and blood
And be left forgotten on this earth, just as dust
Nobody would care, with nobody to blame
No one to keep up her misery and pain,
Nobody to feel guilty or ashamed,
All ended..... A heart with no beating.
Eyes closed, and minds not believing.
Dead without someone to save her.
Life gone and others changing,
With one thought that awakened the sleeping,
Their eyes aren't closed, they all know why,
She is now fast asleep, and no longer alive.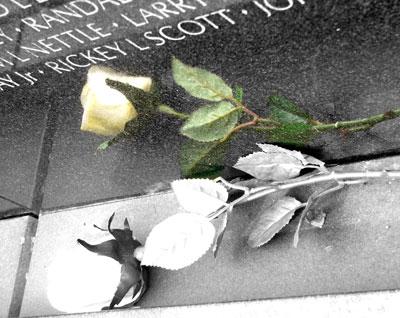 © Kimber E., Yorktown, VA