Why is the choice not easy?
June 24, 2012
Why is the choice not easy?
The pain is clear,
The mood is heavy,
The situation is tricky, we all know
But is your happiness not right?
Is it all just a lie?
One we tell ourselves to keep our mind sane?
You say we can't leave now, that change is inevitable
That we, your children, must save ourselves and leave this Prison we call our "Home"
We ask, why is the choice not easy?
Why is the choice for happiness so hard?
You say it's not that easy, that there is more to it then just leaving
But for me it's not easy to leave you behind
With this the fact it isn't easy, but we still continue this vicious cycle of asking each other, why is our choice not easy?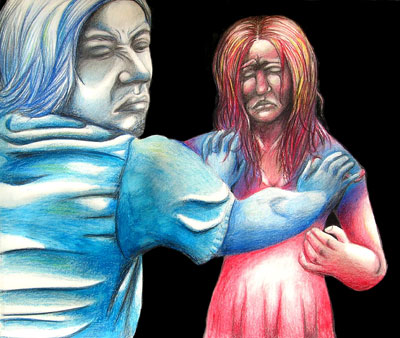 © Jessica P., Bethel Park, PA