Dear Moon
June 22, 2012
Moon,
So high in the sky,
I can't see you fly,
Are you ever afraid
You'll fall?

Moon,
So warm and bright
Even in the darkest night
When all the stars are fading,
Don't you ever go out?

Moon,
So beautiful and alone,
Where the distant stars are
The only friends you've ever known,
Do you ever wish you were
The sun?

Moon,
So far away and free,
To me
You'll always truly be
Just a big ball of cheese.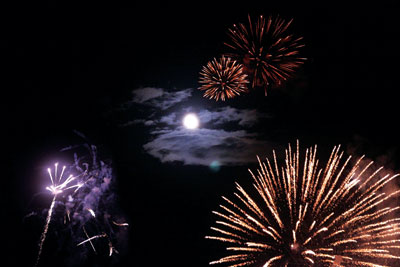 © Meena K., Groton, MA