Starvation
June 21, 2012
Death seeps through the cracks
of her punctured skin,
Sleeping on the the shadows of a
pale and imbalanced mental stability.
Fears fracture her bones,
digesting her marrow.
A constant brutal battle
lingers in the back of her brain,
carelessly carving itself in the
puffy pink lines of failure and
disappointment.
She strives for sanity,
normality,
peace within.
But that peace,
she doesn't find.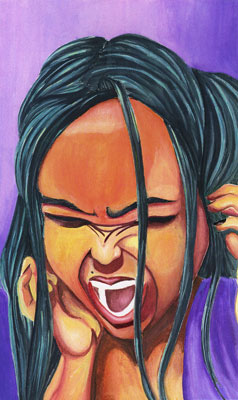 © Kriztille J., Briarwood, NY