Pain.
June 12, 2012
Alone and in fear,
siting in a corner crying,
her mind blowin in fear of herself,
her tears fall hard and fluent,
alone,
unfortunate,
insignificant,
but is a solid rock,
no thinks she cares,
what they say,
something has brought her to this,
to the cut upon her wrist,
her tears fall like a feather,
but her pain is a elephant,
she can't breath,
nothing can make her feel better,
and then its gone
The pain.
The hurt.
The regret.
But alone and in pain she gets up,
and hides her pain with her strength.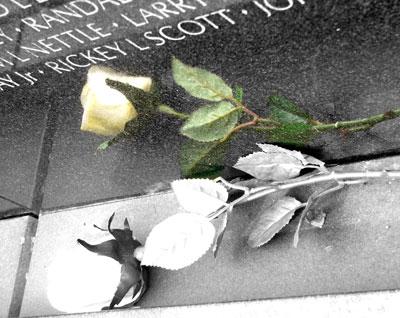 © Kimber E., Yorktown, VA