Sidewalk Chalk
May 31, 2012
Falling free to withered lace –
A prisoner to my two feet –
Friction plays the strings
As fray grasps a crack,
Pulls me back to Earth,
I am helpless in descent.

As skin kisses grain
My fractured frame is caught
In a smile that conveys
The pain that dissipates,
The aid that I need
First and foremost,
I suspend without suspense.

Her tender fingers speak,
Paint a concrete wonderland
Across the bleeding walk,
Dusting black and blue
With chisels of rosemary,
No longer scarred by life
But rewritten with dreams,
With schemes within reach
I am who I want to be.

She takes my fragile state,
In a timeless stride
I learn to walk through rain,
Paint my name in grace
In the place she defined,
Untie the binding strings
And learn to fly.

When her parachute tears
And the fears endure,
I'll let her sidewalk talk.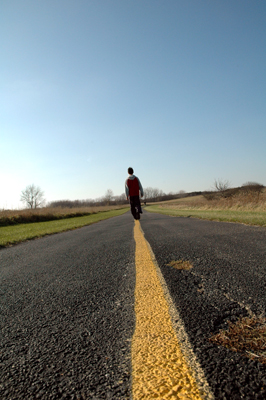 © Seita O., Palatine, IL