To-Do
June 6, 2012
Remember the warmth of:
A golden ray of summer
A hot cup of cocoa
The acidic rage that stirred your blood
Your cheeks under my gaze
White pavement cooking like an egg in the sun
A bowl of special-made Ramen noodles
My touch.

Forget the pain of:
A broken heart
Nausea twisting like a snake in your stomach
A sandspur caught in skin
A night spent alone
Biting your lip
The sharp slip of a knife
The times when I disappointed you.

Fall in love with:
Life
Color
Laughter
Freshly-baked bread
Sleeping in
Yourself
And me (please).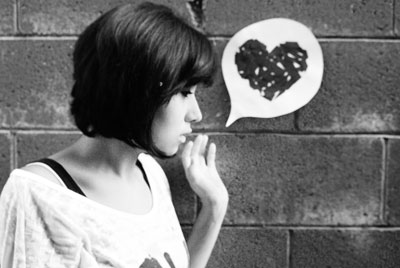 © Michelle B., West Covina, CA