Off To War
May 30, 2012
Let me know when
I should stop
crying, Mom.
Because if you don't
tell me when,
then the tears will
just keep on coming.
I remember the night before
he went away.
He said that he loved us,
and he would be back
in a few years.
He said that he loved us
so much that if he were to die,
his spirit would
look after us.
I hope his spirit is looking
at me now
to see how much I miss him,
even after all these years.
I wish we had been stronger
I wish we hadn't let him go
to war.
Then maybe he would
still be with us now.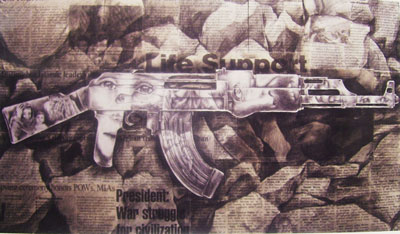 © Claire V., Lubbock, TX