The Emotion Effect
May 21, 2012
Doubt.
Can this be real?
This isn't happening.
It is all a dream.
Did she mean it?
Pain.
Pain in my heart.
The pain of what I have read.
I cannot register it.
Stomach in my throat;
Throat in my stomach.
Shock.
What now!?
Is this the end?
I don't want it to be.
My life is over!
Acceptance.
I accept.
With my heart aching, it accepts.
Alright.
It's almost over.
Somewhat relief comes over me.
Sadness.
The deep, deep sadness;
In my heart the next day.
Feeling anxiety the next day.
Day one.
Finished.
The hardest day,
Done.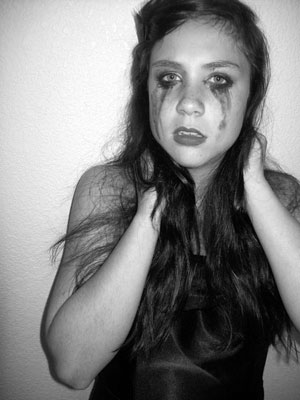 © Tiana D., Monument, CO