Beautiful Today
May 25, 2012
And I felt this magnitude
I don't remember the exact trigger
But we were watching videos and listening to lectures all the while paying our respects to Memorial Day
Teacher was right
Life is the first priority on our list
Soldiers sacrifice the one thing we all crave
Even those who want to end it
Because all they want in the end
Is a happy life
A happy life they are unsure of how to achieve
Soldiers are some of the most respectable people on the face of the earth
These men and women have good intentions…and the asses to prove it
Military officials share amazing ASSIMAGES!
Even though I am all against war…you gotta respect their selfless manner to protect

And I don't know what it was
The beauty of sensitive emotion
The erotic tones of Bob Marley's Music
But I felt this beauty in me
I felt like I was beautiful
All heads on desk…tired and asleep…except for mine

I sat mesmerized and touched
I felt human and loved
Loveable
I didn't feel like a woman, or girl, I haven't felt that kind of beauty in a long time
It was a sense of pure beauty…and I have never felt this way before

It was a rare kind of beauty...for I know I am rare
It was a different kind of beauty for I know I am different

A HARLEY KIND OF BEAUTY..FOR I KNOW I AM HARLEY
NOT JUST HARLEY
BUT HARLEY ELIZABETH
AND NOT JUST HARLEY ELIZABETH
BUT HARLEY ELIZABETH A.

A powerful feeling of beauty that lets me stand out
That lets my head held high, looking 6-feet down on my haters
A wondrous emotion of self-love that will thicken all just in time for me to succeed

And there I will be

Standing before you in class making you feel things of beauty that you have never felt emotionally before!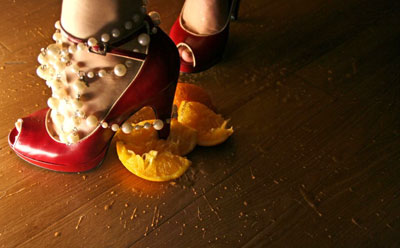 © Amber L., Carpinteria, CA