What Beauty Is The Storm?
May 30, 2012
What beauty is the storm ?

No such trivials can compare to the catastrophic bittersweet;

With her breath cold,

Her tears of pure,

Her sorrowful cries,

And her flashing glory.

I can only but wonder knowingly as she whispers her song,

as if only to me.

A shared secret for no other ears than mine,

no other lips to be spoken from but those who understand the translation of such silence.

As I stare upon her misery, I dare not think upon the life I've lived;

half awake, full mislead by words mistakenly trusted.

So what beauty is the storm ?

She is but mere beauty itself,

come to wash away the incoherent lies of a life

once lived, and twice forgotten.

If only for a moment.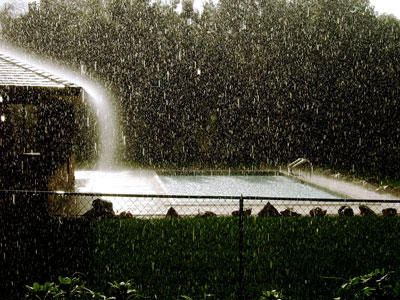 © Chelsea C., Auburndale, FL