Monster Claws
May 25, 2012
Scrit, scratch , rat-at-tat,
Something's clawing at the back of my mind.
I'm not worried about it,
Cause I know everything will be just find.
I see my future,
But it's being torn away.
I need to kick back,
Relax and enjoy my day.
Many try to take it,
But it's mine and won't be stolen,
Made of all my thoughts and prayers,
So I always treat it like it's golden.
Monster claws, I see them,
Blocking most of my path.
Monster claws, I feel them,
Filled full with hate and wrath.
Monster claws don't scare me,
They can't hurt me anyway.
Cause when you clip those monster claws,
You take the fear away.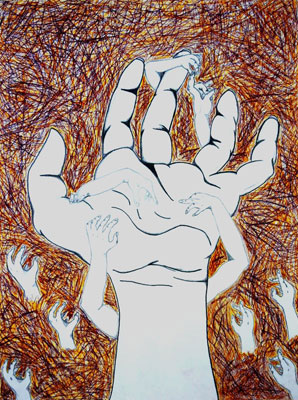 © Ariana R., New Orleans, LA